Versatile performer/composer of classical, contemporary and world music and improviser.

Participated at concerts and festivals in Belgium, the Netherlands, France, Portugal, Spain, Germany, Sweden, Switzerland, Italy, U.K., USA, Canada, Egypt, Japan, Luthuania, Ukraine, Bulgaria, Armenia, Russia, Mongolia, Lithuania, Pakistan, India and China

He is praised for his versatility in a multitude of musical genres as soloist and chamber musician.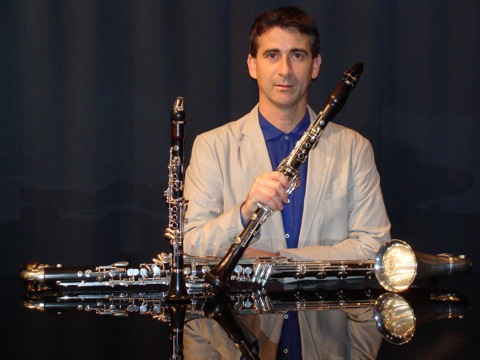 Some quotes

Walter Boeykens (BE)
Stephan is doing well internationally. His playing is musically and technically top! He defends both very well the contemporary Belgian composers as well as the international composers. I met Stephen only recently, but I think he is at high level in the European clarinet world. For me he is a revelation and I will therefore support him with all my knowledge and relationships that I myself have built up during my career internationally.

Harry Sparnaay (NL)
Some time ago I heard for the first time the name Stephan Vermeersch and as always I'm happy when a new name can be added to the already long list of bass clarinet players. I was really happy when I had the opportunity to hear him live at the "Clarinet Congress" of the Agency in Madrid. Besides excellent playing, excellent tone and fluent presentation, he also appears to be a composer, with compositions that really sound good. And the reaction of the audience was correspondingly high. With such players of the bass clarinet the future of our great instrument, the emperor of instruments, is all right!

Richard Nunemaker (USA)
"I first heard Stephan Vermeersch perform at the International Clarinet Conference in 2011. I was blown away. Not only by his superior musicianship on the bass clarinet but also for his musical command of all the instruments of the clarinet family. Mr. Vermeersch's compositional skills are also of a superior quality. I was/am truly fascinated and enthralled with Stephan Vermeersch's creativity and originality. Stephan is a tremendous addition to the International community of clarinetist/composers."


Stephan Vermeersch
Pastuurdijk 13
8301 Knokke-Heist
Belgium